CyberPower Video Switch is a robust video converter which enables you to convert FLV video you downloaded from video sharing websites like YouTube.com to your iPod with speed and quality. The video converter has a user-friendly interface which makes FLV to iPod video conversion quite simple. Using this software, you will enjoy movies from FLV files on your fashionable iPod.
---
What is iPod?
Released in 2001, as a combination portable digital media player and hard drive from Apple Computer, the originaliPod came with a body of white Lucite and chrome. The original version was about the size of a deck of playing cards, with a monochrome screen and a 5 gigabyte capacity. iPods can be now be purchased with up to 60 GB of hard drive capacity and color screens capable of playing television shows, videos or movies uploaded from a PC. The smallest member of the iPod family, the Shuffle, reduced the size down to that of a package of stick gum and looked very much like the original.
Although iPod is a very popular media player, it is still not able to play FLV files. You need to convert them first.
---
FLV to iPod Conversion Guide
1. Launch CyberPower Video Switch. Add FLV files to the conversion window by clicking "Add Video…". It allows you to add a great number of video files. With the conversion window, you can see the detailed information of the added files. You are allowed to use "Delete" or "Clear" to remove the unwanted files and "Move Up/Move Down" to change the order according to your schedule. There's a "Play" button to play the selected file with the media player in your system.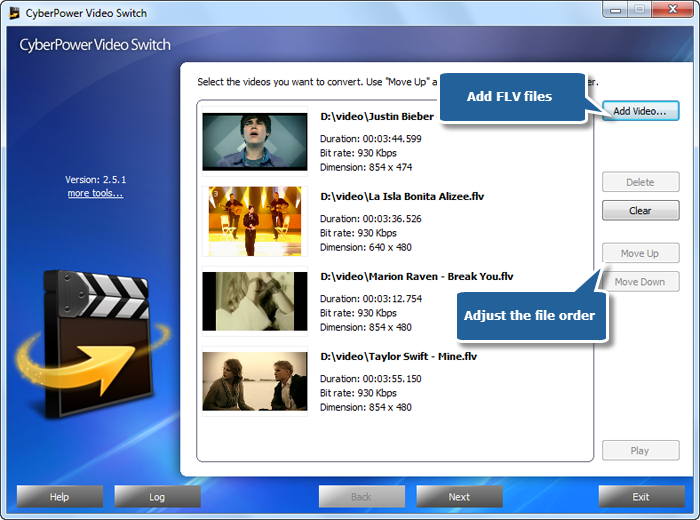 ---
2. Click "Select…" to specify an output folder from your computer. Click "Devices" tag and choose "To iPod" as an output format. Another 2 tags: "Video" & "Audio", containing various supported formats, are also available for you. For specific needs, you can specify output quality with many well-configured quality presets for every format in the"Presets" list.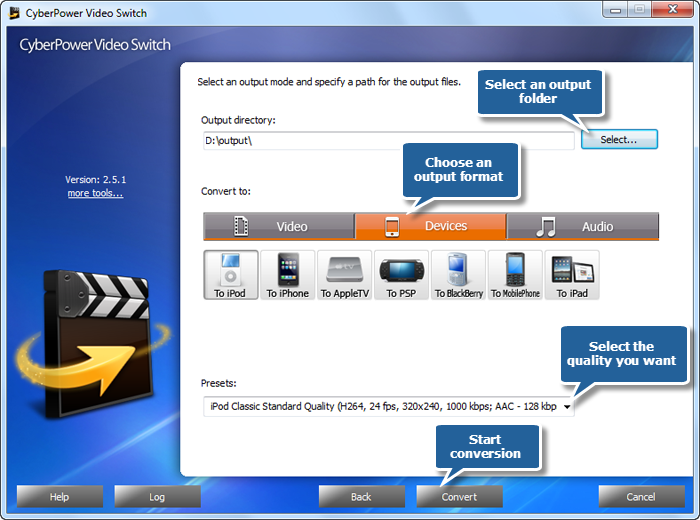 ---
3. After you hit "Convert", some conversion information and a progress bar will be displayed within just few seconds. There are also post-process options to choose (Auto play a sound or shutdown the computer after conversion).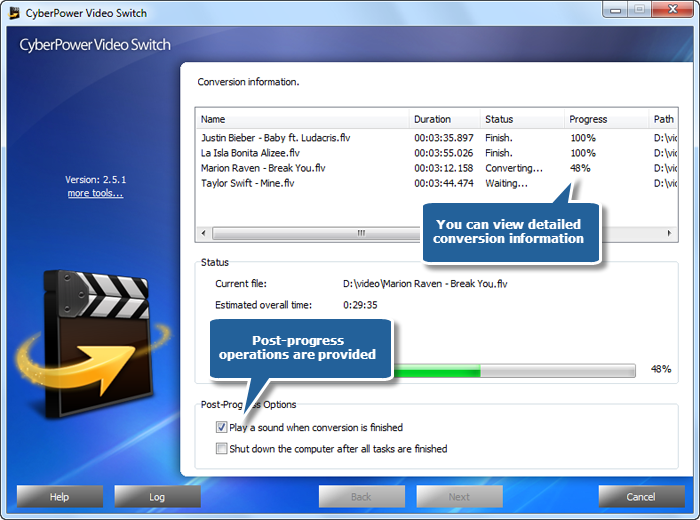 When the conversion is finished, a general summary about the conversion will be displayed. You are allowed to directly open the output folder by clicking "Open folder" to play the converted video files on your iPod with high-definition screen.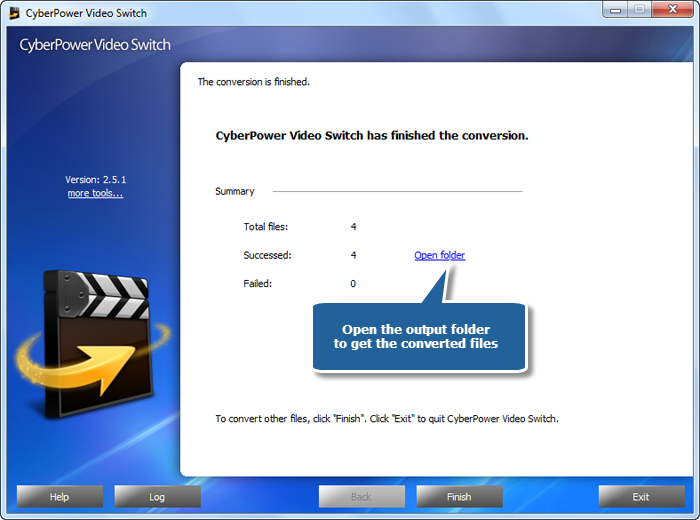 The log information for the whole conversion is viewable and you can even save the log file to analyze.